Natural Thyroid Hormone Users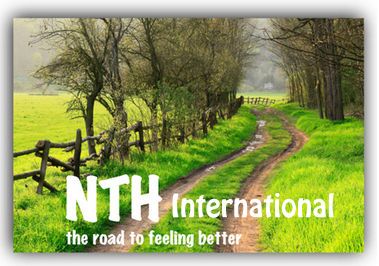 For decades, doctors have prescribed T4-only for hypothyroid (Synthroid, Levothyroxine, Eltroxine, etc.) But Natural Thyroid Hormones are FAR superior, say patients, including those with Hashimotos, thyroid cancer or Graves hyperthyroid disease who later become hypo. Unlike T4-only, NTH, like your own thyroid, gives T4/T3/T2/T1 (iodine based) & calcitonin, ridding lingering symptoms like HIGH CHOLESTEROL or BLOOD PRESSURE, DEPRESSION, WEIGHT GAIN, FATIGUE.
DISCLAIMER: We are a patient-to-patient discussion group: it is NOT to be a substitute for a doctor relationship, or taken as personal medical advice. What you do with the info offered is at YOUR OWN RISK and you agree to this by joining.
Get the most informed patient STTM books:
https://laughinggrapepublishing.com
The revised (STTM 1) is totally patient experiences. The STTM II has chapters totally contributed by DOCTORS.
DO NOT email moderators privately. Use the group!.
WANT ONE-ON-ONE FEEDBACK AND HOPE? Schedule a paid, personalized coaching session with Janie via Skype (audio only) or Phone Call, and she'll help you understand what we've learned about lab results, what symptoms mean, and a plan of action based on patient experiences and wisdom.
https://stopthethyroidmadness.com/coaching-call/
This NTH group is for patient feedback only, not to replace working w/a doctor!
Hypothyroidism

14, 2002

English

Members : 26,432

Messages: 377,878 (Until group closed and moved to groups.io)
Attachments: None
Files: Yes
Photos: Yes
Links: Yes
The group has been archived in PG4 Format that can be read with the PG Offline Software.
In order to view these archives, the free trial version of the software is sufficient.
Digital Download - Link will be sent to you after your order has been confirmed.
The link is valid for 60 days.
Compatibility:
Windows 7, 8, 8.1, 10
Digital Download
Link valid for 60 days.