Buy our Packs to get related groups in one package for less.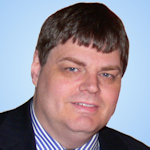 This project to preserve important (alternative) health related Yahoo Groups was initiated by Peter Walker who has been running the Rife and Rifeforum groups back as far as 1999 when it was called Onelist and then eGroups.
He also ran a small private group of associated Group owners called HealthMod which was used to coordinate events and assist each other behind the scenes.
When Peter heard about Verizon's plans to delete the Yahoo Groups archives, he understood immediately just how much invaluable collective knowledge was at risk. The field of alternative medicine was already under attack with countless pages and groups on Facebook and YouTube being deleted including big ones like naturalnews.com and greenmedinfo. Alternative medicine knowledge was vastly helped by these groups with the collective knowledge of thousands of people building up communities without censorship. The loss of all this information would be a major blow to medical health freedom at a time where alterntive big tech platforms are deleting non-mainstream health related groups often without warning.
The Rife research community came of age on these groups and have only recently been moving on to other platforms like the Rife Forum. Luckily, that runs on our own servers and therefore protected from such censorship.
The biggest danger of running services like this on your own platform is keeping the costs funded. This is a constant issue and we need every cent to pay server charges, technical upgrades, backup systems, traffic costs and more. If you find these services valuable, please consider contributing towards our costs. We have proved our dedication to reliable uncensored access to knowledge since 1999 and continuing.
We therefore want to encourage you to buy our packs instead of maybe just one or two individual groups. That way, you get more related content for a lower price and we obtain more funds to keep this project alive - I call that a Win - Win situation. Each pack has a collection of themed archives, some with exclusive content, yet the price for the pack is always less than buying them all individually. Some packs contain exclusive content, not available individually.
Thanks a lot for supporting this project.
Click on the image to learn more about the respective Yahoo Group archive or on [ add ] to add the group to the cart.